Orthopaedic Sports Medicine Fellowship
The multidisciplinary Orthopaedic Sports Medicine Fellowship provides a comprehensive experience in the operative and non-operative treatment of sports injuries of the knee, shoulder, elbow and hip. We offer fellows experience with arthroscopic and open techniques for meniscal repair, cartilage replacement, biological resurfacing, ligament repairs and complex reconstructions, as well as exposure in cadaver, biomechanics and psychomotor skills labs.
In conjunction with experts in primary care sports medicine, physiatry and physical/occupational therapy, the fellow will gain experience with the management of athletes at Northwestern University and professional athletes with on-site participation as part of the team caring for the Chicago Cubs, Blackhawks and Bears.
Fellows are expected to participate in a sports-focused curriculum, resident teaching, conferences, journal club and relevant clinical and/or basic research. Applicants must have successfully completed an ACGME-accredited orthopaedic surgical residency program. 
Learn more about the Orthopaedic Sports Medicine Fellowship Goals and Objectives. Apply through SFMatch. The deadline is Nov. 1.
Connect with Us
For more information, contact fellowship coordinator Alfredo Bueno at 312-926-7193.
Housestaff Training at McGaw
McGaw Medical Center of Northwestern University offers exceptional training experiences at nationally ranked hospitals and fosters a culture of diversity, innovation and excellence.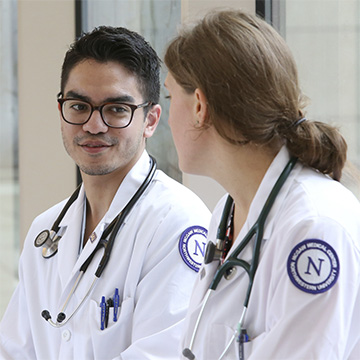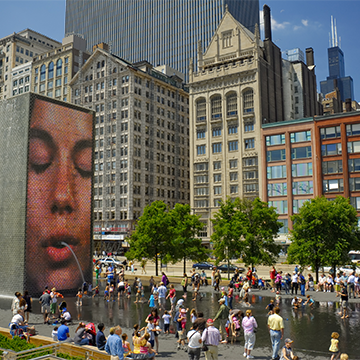 Why Northwestern?
Learn more about the benefits of training at a world-class academic medical center in a diverse and vibrant city of Chicago. Further program details, including the Department of Medicine housestaff manual and a sample training contract, are available on our McGaw Medical Center Graduate Education site. 
Physician-Scientist Training & Resources
We offer a wide range of resources, mentorship opportunities and training to help our residents and fellows excel as physician-scientists. Explore all of the resources and hear from housestaff who are making research a major part of their career development plans.
VISIT THE STARZL ACADEMY SITE